Dental restorations made from tooth-colored material, such as dental-grade ceramic or composite resin, are widely used to restore the teeth to their ideal contour, functionality, and aesthetics. Some of the prominent ones are veneers, crowns, bridges, inlays, onlays, fillings, etc. They offer certain excellent features that make them highly sought-after in the world of dentistry.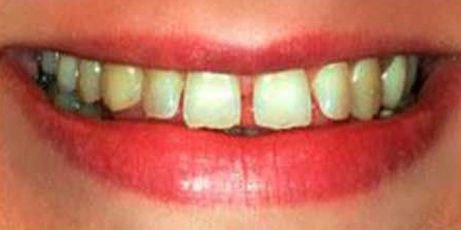 Before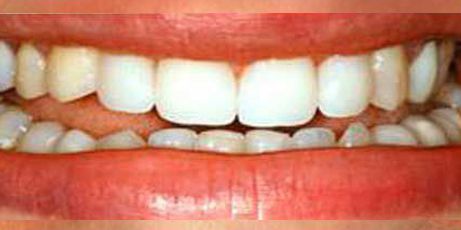 After
Before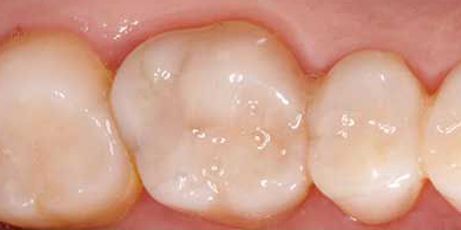 After
Crowns
Crowns are the most versatile dental restorations. They are used for various treatment procedures, such as restoring broken, chipped, cracked, worn out, or weak teeth. They are made from ceramic, which can be customized to match the appearance of the enamel, thereby keeping it under disguise. Crowns can also be combined with metal implant studs to replace missing teeth.
Bridges
Bridges are the simplest means to restore missing teeth. They comprise a solid ceramic prosthetic tooth that is coupled with crowns on either side, thereby helping the tooth stay firmly in position. The bridge completely fills the gap left by the missing tooth, thereby keeping the adjoining teeth from drifting from their positions. They perfectly restore oral functionality and aesthetics.
Veneers
Veneers are primarily used for cosmetic corrections, such as covering cracks, chipping, severe discoloration, excessive gaps between adjoining teeth (spacing), etc. Their thin structure allows them to be easily bonded to the teeth using dental adhesives. They require very little preparation before the procedure and often last for several years without any hassle.
Fillings
When you have a cavity-infected tooth, it would be wise to get it restored using suitable filling material. The dentist will remove the decay using an ultrasonic scaling device, after which a suitable filling will be prepared and applied to the cavity. The filling can be in the form of composite resin or a tooth-colored ceramic.
Inlays and onlays
While a filling is a go-to restoration to fill cavities, they would not be suitable for large cavities. In this case, the dentist may suggest an inlay. An inlay is a custom-fabricated dental restoration that mimics the contour of a cavity. It will be bonded in place with the help of dental adhesives. Onlays are used to restore the biting surface of a tooth, such as in the case of severely worn out teeth. They are known as half-crowns, as they restore only the upper half of a tooth.
Please schedule an appointment online or call us at (503) 574-4000 to have a consultation with Dr. Sepehri, and we will be happy to help.