Do you fear going to the dentist as you're quite nervous about dental procedures? Many patients have a misconception in their mind that dental procedures would be painful and uncomfortable. This is absolutely untrue. At PS Dental, we treat every patient with a lot of care and make sure your visit is comfortable and convenient.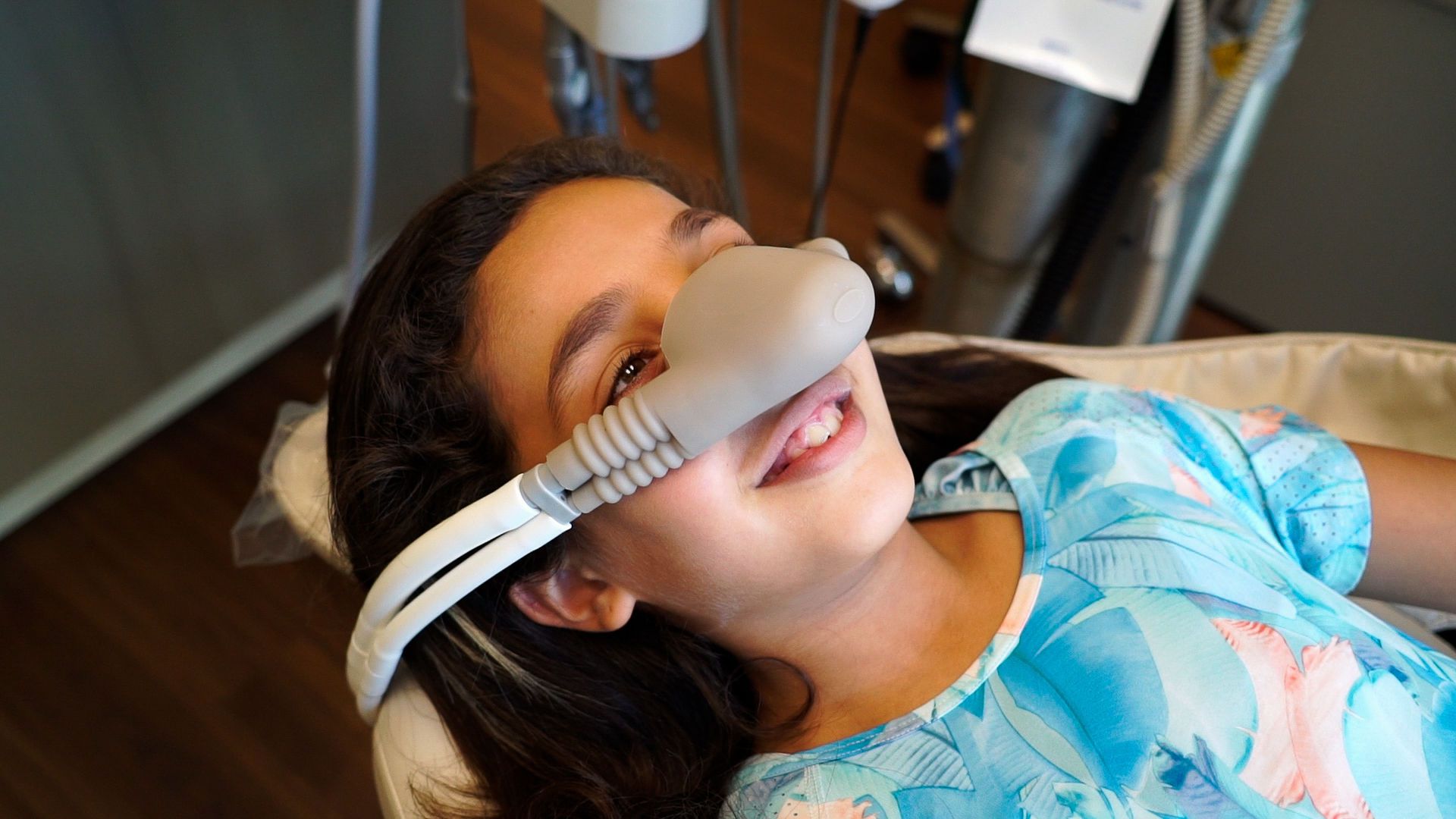 We use oral sedation to help calm our patients' nerves. Sedation need not only be in the form of deep-sleep inducing anesthesia. Under the effect of conscious sedation, patients would be partially aware of their surroundings, but in a relaxed state of body and mind. This allows us to treat patients with ease and also helps you stay calm during procedures.
Types of dental sedation
When it comes to dental sedation, there are a few available options, such as gaseous sedation, intravenous sedation, and oral medication.
Gaseous sedation: In this type, the patient is made to inhale nitrous oxide through a comfortably fitting mask placed on the mouth and nose. Nitrous oxide, or better known as laughing gas, is one of the safest and highly-preferred dental sedatives. Even the most ordinary things might seem funny to the patients, which also puts them in a relaxed state of mind.
Oral medication: The dentist will give medication in the form of pills before starting the procedure. This type of sedation usually takes a longer time to take effect. However, it is an effective and painless method of sedation.
Intravenous sedation: Whenever the patient has to undergo a complicated dental treatment, such as removing teeth or oral surgery due to external trauma, the dentist would recommend intravenous sedation. A strong sedative would be administered through an injection directly to the patient's vein. It usually lasts for a longer time, and the patient would be put into a deep sleep. They wouldn't have any memory of what happened during the procedure.
The effect of the sedatives would wear off in a while, depending on the type of sedation. Also, they wouldn't have any kind of ill-effects after the procedure is completed.
Please schedule an appointment online or call us at (503) 574-4000 to have a consultation with Dr. Sepehri, and we will be happy to help.