Teeth whitening is one of the most widely-preferred cosmetic dental procedures. Though it is quite simple and inexpensive, it can have a significant positive effect on the aesthetics of your teeth. Conventional teeth whitening was the only option available for many years ever since teeth whitening was introduced. But, thanks to the advancements in the field of cosmetic dentistry, we have more advanced procedures that produce astonishing results in a very quick span of time.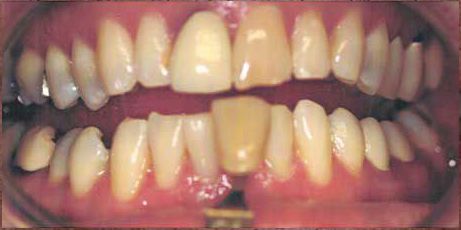 Before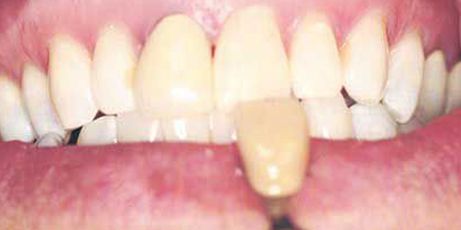 After
What is KöR teeth whitening?
KöR is popularly known as the world's best teeth whitening solution. It is quite different from the conventional procedures, right from the constituents of the whitening gel used. The gel used for KöR uses a special Dual-Activated, Tri-Barrel Hydremide Peroxide whitening gel, which is several times more effective than a regular hydrogen peroxide gel.
What makes KöR more effective?
Whitening gels should ideally be stored in a refrigerated state from the time of manufacture until being used during a procedure. If exposed to higher temperatures, whitening gels lose their potency as their delicate molecular structure would be disrupted. This is why the whitening gel would produce a foam when applied on the teeth and activated. However, KöR will stay refrigerated at the right temperature throughout, which helps protect its effectiveness.
What are the options available?
Based on the severity of your teeth staining and the level of whitening you require, the dentist would suggest the right option for you. Here are the four types of KöR whitening:
KöR Home: A 9% Hydrogen Peroxide or 16% Carbamide Peroxide gel is recommended along with a take-home whitening tray which you can use at home. It is suitable for minor teeth staining.
KöR Max: A 16% Carbamide Peroxide solution is used to whiten the teeth at home for the first two weeks. A final in-office session using 34% Hydremide Peroxide gel helps to get a higher level of whitening.
KöR Ultra: You will have to visit the dentist for a couple of weeks for teeth whitening using a 13% Hydremide Peroxide gel. In addition, you can carry out whitening at home using a 34% Hydremide Peroxide gel for the following 3 to 4 weeks.
KöR Ultra-T: Patients who have suffered the ill-effects of tetracycline drugs can benefit from this type of whitening. An in-office session using 13% Hydremide Peroxide gel is followed by at-home whitening sessions using 34% Hydremide peroxide for 6 to 8 weeks.
Please schedule an appointment online or call us at (503) 574-4000 to have a consultation with Dr. Sepehri, and we will be happy to help.