Family dentistry involves providing dental treatment to all the members of the family. It includes procedures such as dental cleaning, applying fillings, teeth whitening, bonding, carrying out restorations such as crowns, bridges, inlays, onlays, implants, root canal therapy, treating gum diseases, etc.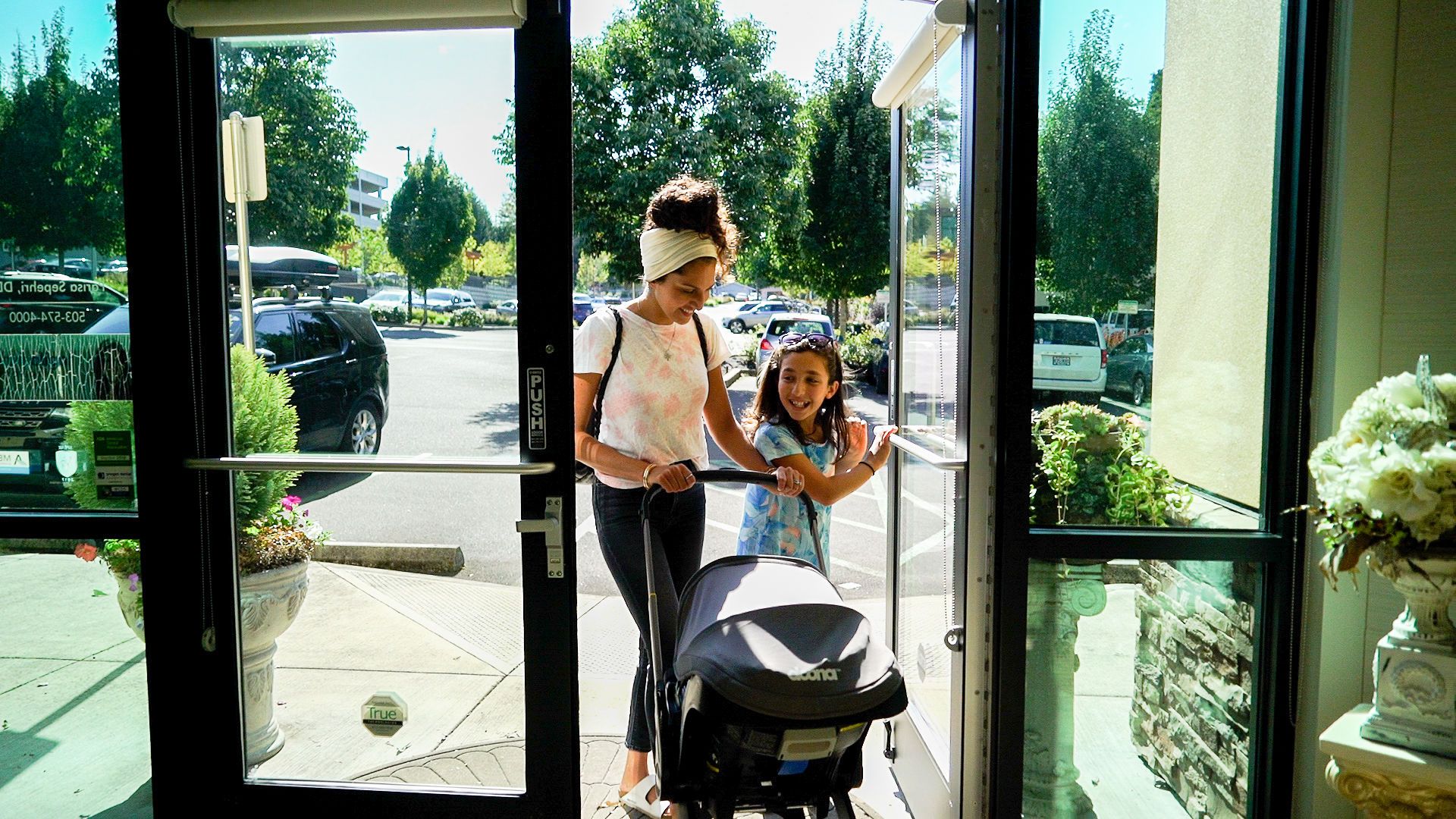 Why should you choose us as your family dentist?
We can treat all the members of your family irrespective of their age.
We maintain a well-updated dental and medical record. This helps to provide better dental care to all our regular patients.
You wouldn't need to visit different dentists to get various dental issues treated. Our practice would serve as a one-stop destination for all oral problems of your whole family.
We would have the benefit of familiarity with your family, which allows us to interact better during the treatment.
What services do family dentists provide?
Routine oral cleaning: Biannual cleaning sessions are required to remove the plaque and tartar deposits from the teeth and root surfaces. They are crucial in preventing cavities and gum diseases.
Cavity treatment: Treating cavities by removing the decay and placing suitable filling material is the best way to treat tooth decay. It keeps the cavity from growing wider and putting the tooth at risk.
Preventive treatment: Taking the necessary preventive measures, even before contracting oral diseases, saves you from a lot of trouble. We offer preventive treatment in the form of oral prophylaxis, x-rays, sealants, fluoride treatment, salivary diagnosis, oral cancer screening, etc.
Restorations: Restorations are essential in bringing back the teeth to their ideal functionality and structure. Some of the prominent dental restorations we provide are implants, bridges, crowns, veneers, inlays, onlays, dentures, etc.
Orthodontic treatment: Treating a malocclusion at the earliest is crucial in forming and expanding the jaws to help with creating an open airway for easier breathing during sleep at night. Moreover, misaligned teeth can cause frequent embarrassment and affect self-confidence and quality of life. Based on your condition, we will suggest either dental braces or Invisalign.
Pediatric dentistry
Providing the right dental care to your children is essential as the growth of their teeth and their oral health vastly depends on it. We, as family dentists, would monitor your child's teeth right from infancy and make sure their oral health doesn't take a hit. The benefit of familiarity plays a significant role here, as children wouldn't make a fuss when they're being treated by a known person. We also provide tips to parents regarding the oral health of their child and how best to prevent issues such as cavities or malocclusion during childhood.
 Please schedule an appointment online or call us at (503) 574-4000 to have a consultation with Dr. Sepehri, and we will be happy to help.